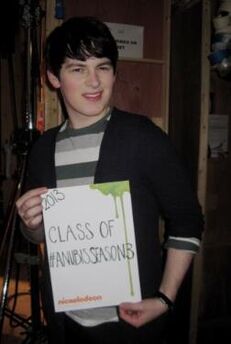 Brad Kavanagh
is best known for his role as 
Fabian Rutter
 in "House of Anubis". He was born on August 21, 1992.
His ex-girlfriend was Samantha Dorrance.
He was a star on the UK Disney Channel.
He and Samantha had their own record label called Fabric Planet Record.
He writes his own music.
He was in the UK version of "As The Bell Rings", which he sang the song with the same name.
He guest starred on "Dani's House" as Marco, Dani's cousin.
He has relesed a new song tittled "One in a Million".
He's currently working on an album.
He will be performing in his first TV performance on the Nickelodeon UK Fruit Skills Shoot Awards on September 7th (Airing September 8th on Nickelodeon UK).